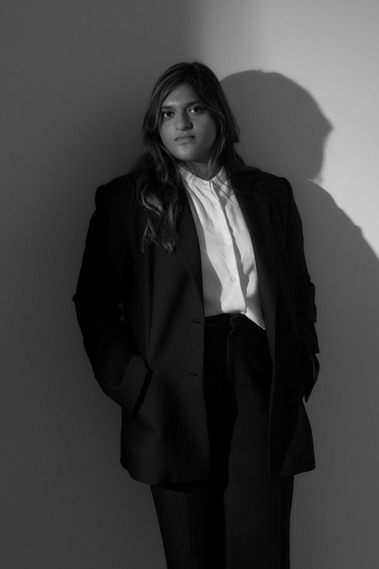 Mridula Amin is a Dhaka-born Australian photojournalist and reporter. Her work focuses on themes of inequality, migration and identity in the Asia-Pacific region.
In 2022, she became a teaching fellow with Google News Lab.
She became a member of Oculi, Australia's leading collective of photographers in 2020. She is a full member of Women Photograph and Diversify Photo.
She graduated with a Bachelors of Media and Bachelors of Law (BA-Media/L.L.B) from Macquarie University, Sydney in 2018. She was admitted to the Supreme Court of New South Wales as a Lawyer in 2018.
Her work has been featured by The New York Times, National Geographic, ABC, The Washington Post, The Wall Street Journal, Quartz, The Guardian, Quartz, The Sydney Morning Herald, Special Broadcasting Service, Columbia Journalism Review, De Tijd and VICE News.
She has been a speaker and trainer for organisations including Google, Semi-Permanent Festival, Pulitzer Center on Crisis Reporting, Canon, NSW Department of Education, Head On Photo Festival and Sunstudios.
She is available for freelance commissions worldwide.
Further Biography
2022 Finalist, Australian Photography Awards, Stories category
2021 Winner, Walkleys Young Australian Journalist of the Year Award
2021 Winner, Young Walkley Award for 'Long Form Feature /Special' for 'The Hidden Park of Last Resort'
2021 Winner, Young Walkley Award for 'Visual Storytelling' for ABC News/National Geographic
2021 Finalist, Australian Life photography prize, City of Sydney

2021 Finalist, Head On Portrait Prize
2021 'Women on the Move' Feature exhibition with Everyday Projects, Head On Photo Festival, Sydney
2021 Finalist, NRMA Kennedy Award for Outstanding Feature Writing
2021 Australian Life Prize Finalist, City of Sydney
2020 Winner, Walkley Award for 'Coverage of a Major News Event or Issue' for the "ABC Bushfire Coverage", member of ABC News team entry
2020 Joins Diversify Photo as full member
2020 Joins Oculi as full member
2019 Subject of 'Truth, Power and a Free Press,' interactive permanent exhibition at the Museum of Australian Democracy, Old Parliament House, Canberra, Australia
2019 Sunstudios Emerging Photographer Award, 2nd Place Prize
2019 Nominee,Young Walkley Award for Visual Storytelling - 'The Nauru Experience - Zero-Tolerance Immigration and Suicidal Children,' The New York Times
2019 Limboland, Solo Exhibition, opened by Human Rights Watch, Commune Sydney
2019 Nominated to World Press Photo Joop Swart Masterclass 2019
2019 Selected for the New York Times Portfolio Review
2018 Finalist, Capture Magazine, Australasia's Top Emerging Photographers 2018
2017 - 2018 Selected for Oculi Photo Agency Inaugural Internship Program
2017 Shortlisted for Fujifilm Australian Photography Awards - Documentary Prize
2017 Selected for Eddie Adams Workshop XXX, New York and awarded the Women Photograph International Female Photographer Stipend
2017 VII Photo Agency Masterclass with Ashley Gilbertson and Ed Kashi, New York
2017 Head On Landscape Prize Touring Exhibition, Pingyao International Photography Festival, Pingyao, China
2017 Head On Photo Festival Landscape Prize Exhibition, Parliament of NSW, Sydney
2017 Finalist for 'Inferno', Head On Photo Festival Prize
2016 Delegate for the US Human Rights Network at the United Nations ECOSOC High-Level Political Forum reviewing the 2030 Agenda for Sustainable Development, Headquarters of the United Nations, New York
2016 Selected for the United Nations Human Rights Law Program, taught between Rutgers University and United Nations Headquarters, New York
2015 Best Director Award, Macquarie University Screen Course, Sydney
2015 'Dinner Conversation' screening, 'What is Art?' Group Exhibition, Artereal Gallery, Sydney
2014 United Nations Alliance of Civilizations (UNAOC) and the BMW Group Intercultural Innovation Award for 'Everyday Racism' app developed in alliance with anti-racism NGO All Together Now